New course underway!
FPGA and VHDL
Fast-Track:
Hands-On for
Absolute Beginners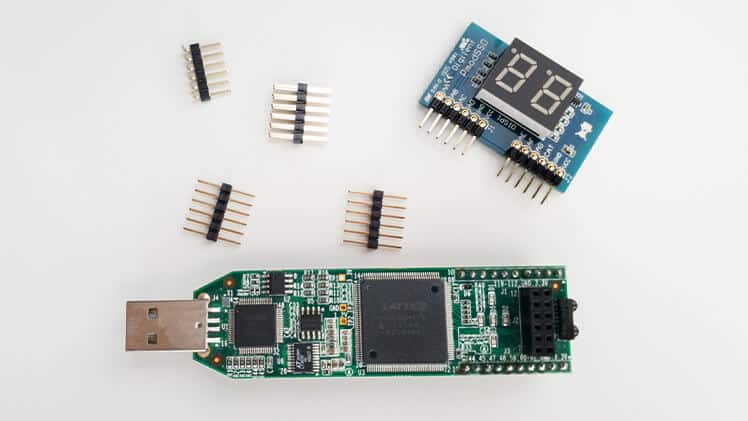 Are you familiar with programming but new to VHDL?
Do you need a short introduction to this unfamiliar subject?
Is your schedule full with no time left to study?
Understand the basics of FPGA development using VHDL in a few evenings! This course is for IT professionals and students who need a fast run-down of the subject. With this course and the low-cost Lattice iCEstick development board, you will be developing real hardware within hours.
The course will be available early next 2020. The price tag will be roughly the same as a visit to your local Starbucks coffee shop.