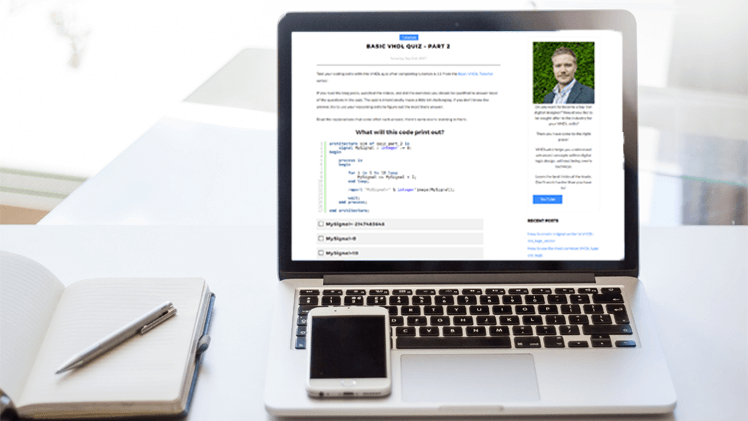 Test your coding skills with this VHDL quiz after completing tutorials 6-11 from the Basic VHDL Tutorial series!
If you read the blog posts, watched the videos, and did the exercises, you should be qualified to answer most of the questions in the quiz. The quiz is intentionally made a little bit challenging. If you don't know the answer, try to use your reasoning skills to figure out the most likely answer.
Read the explanations that come after each answer. There's some micro-learning in there.
[wpViralQuiz id=15765]